Interested in supporting the mission of the Dr. Ida Rolf Institute®?
The Rolf Institute is a 501c3 Nonprofit Organization registered with the State of Colorado in accordance the charitable solicitations act. All donations are tax deductible. You will receive a letter confirming your donation which you can then use for your tax return.
---
Donations in Memory of Alan Demmerle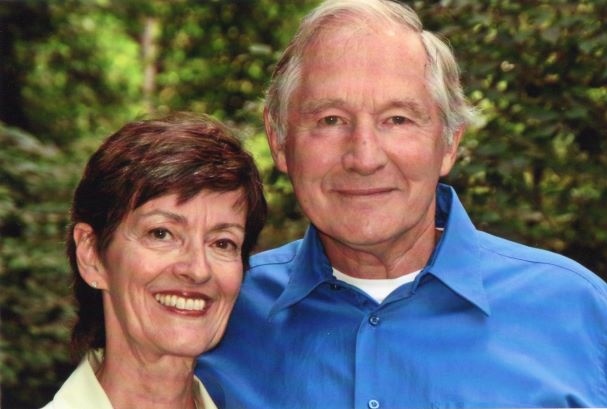 Donate through Paypal:
Alan Demmerle, the son of Dr. Ida Rolf and Walter F. Demmerle and younger brother of Richard Demmerle, D.C. and Rolfer, passed away on August 12, 2019 at his home in Chevy Chase, MD, after a brief illness. He was 85.
Alan felt that he had an ideal childhood growing up in Stony Brook and Manhasset, NY.
He graduated from Carnegie Mellon University (BS) in 1955, and Columbia University(MSEE) in1958. He served in the Navy and had a fulfilling career working as an electrical engineer at Westinghouse, the US Naval Research Lab, NASA, and for 22 years at the National Institutes of Health (NIH) where he led the Computer Systems Laboratory.
Alan also served as President of the Rolf Institute from 1987 - 1992, during the very tumultuous time of the split with GSI. Although it was a very stressful time in the Institute's history, Alan said that he felt that he gained a lot of satisfaction from his tenure at the Rolf Institute. He enjoyed his interactions with the membership and was very engaged in helping to manage the difficult transition.
Alan was married to his first wife, Else Boon, for 12 years, and they had two children, Andrew and Frances. Alan met his second wife, Joy Belluzzi, when she was working as Dr. Rolf's personal assistant in 1978-1979. After Dr. Rolf's death, Joy trained as a Rolfer, and she and Alan were married in 1983. They had a son, Justin, in 1988.
Alan also had a keen interest in sailing, forestry and building and remodeling houses, "with his own two hands" as he liked to say. He built a beautiful home in the woods of Bluemont, Virginia, and remodeled several houses in Maryland.
He is survived by his wife of 35 years, Joy Belluzzi, his children, Andrew (Louisa) Demmerle, Frances (Samuel Bryan) Demmerle, and Justin (Christina Riley) Demmerle, and his grandchildren, Kyle Demmerle, and Elisabeth Grace and Maya Bryan.
Contributions in his memory may be made to the Rolf Institute of Structural Integration.
---
Donate using PayPal
Click a button to choose a category and start your donation.
---
Donate by Check
You can donate by check by using the donation form.
Questions?
Please contact us at info@rolf.org or 303-449-5903.